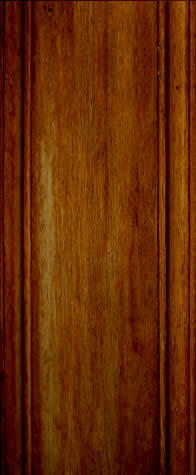 Welcome to my Danes' site.

I have created this site to provide an educational library on Dane care, 

a reference for breeders and Dane homes alike.

This home page is designed to make a brief bulletin board announcement.

Enter the site via the link below to enjoy a rich, very informative and fun 

site that took many long nights of chat to create.

For now, we would like to announce:

I have bred (a total of only 3 litters in the past few years) only when approached by friends & family members who were ready for and wanted a Dane (and it was my pleasure to give away an average of 4 pups per litter) and when I was approached by approved and confirmed minimum 3 additional good homes.  

Well, I think I have satisfied all family & friends who wanted a pub, and:

As announced back in March, this litter, May 2012,  is my last and final litter.  I have entered a page explaining this issue.  My main concern and disappointment was the lack of commitment to, and understanding of the importance of the correct supplementary health care. Large breed dogs need a whole different care approach. I decided I shall not breed without an absolute commitment to a continuous supplementary care as prescribed by us. Those few who do follow our Dane way did and will provide a long healthy Dane life. Unfortunately very few listened, and that's why I decided not to breed again.

​I have however left this site available as a reference library.  The site addresses the issue of health care and many other issues.

And, as I indicated via the library, I did in the past and I can induce the female's estrus (bring her in heat) and that takes about 2 weeks. So I choose to time it with the nice weather when it is not too hot nor too cold to introduce the final litter. 

I also explained that I did and could choose the sex of the puppies based on requests. I have practiced this so far extremely successful with near 100% record. As you know, I have a medical paper on this topic beyond my medical background, Again I explained all that via the library.  See the link provided below. 

The puppies page will answer all your questions and will present you with plenty of photos. 

All the best to you and yours at home & business.

Warm regards.

Paul


Special  news update:

The Dane's corrective - protective diet paper I have been developing for a few years was submitted early this year to the prestigious European Veterinary Research Institute "HEVRI". (Note: I am not aware of any Canadian graduate level "Master's & PhD" designated veterinary research institute).

The first feed back has just been received, 3 supportive veterinary research biochemists-scientists are very enthusiastic about getting their commercial branch rights. 

In fact, after 8 months of testing, they now indicated that it's a matter of formalities before I would receive a formal endorsement for a potential commercial European production reference number.   I assure you, honestly, money is not my motive (a modest average $5 royalty!) This is not a market for a mass production product; it's an elite field.  It's all about Dane care (and a bit of ego maybe - call it Dane pride) is the motive. Danes are a major part of my life at this semi-retirement stage.

And bytheway, yes, I am qualified as a research chemist with P.R. MD. and Ph.D. in analytical chemistry and pharmacology research as well as medical school, and several pertinent research papers, so, yes, I assure you, I am qualified to write what I wrote.  I hope this will help. All the best.

To read more about it:

The end of a career in medical and pharmaceutical research & academia now meant more time for Dane care.

I welcome your correspondence.

Visit my sites:

&